As a leader in the concrete industry for Southeast Louisiana, Bayou Concrete Pumping prides themselves on their reputation for not only superior service and operations, but also for ensuring a safe working environment. Safety is an integral part of our company's culture.
Our maneuverability and reach of our booms, our trucks generally stay in one place for loading concrete, which makes for a safer and more efficient jobsite. Our pre-pour jobsite inspections and consultations ensure all obstacles are accounted for and dealt with proactively. We use our years of experience to provide a safe, efficient work environment.
Bayou Concrete Pumping is fully insured and bonded as well as a member of ABC Bayou and the BBB.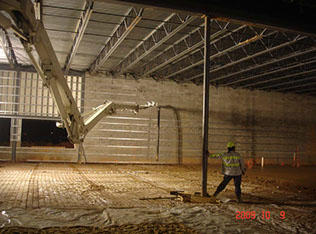 Bayou Concrete Pumping is committed to providing a safe and hazard-free work environment, for everyone including the general contractor, subcontractors, vendors, suppliers and the general public on and around its job sites.